If you are managing a Mac running Leopard or Snow Leopard you can add a printer using the Print & Fax preference in the System Preferences. If necessary click the lock icon to unlock this preference and then click the + to add a printer. Select IP as the type of printer to add the then enter these data:
Address: lp.cs.uoregon.edu <- Our only print server.
Queue: the name of the printer, eg. abbey
Name: Printer name to display in print dialogs, eg., abbey
Location: Location of printer, eg. 100 Deschutes
Print Using: Print driver to use, eg. HP LaserJet 8000 Series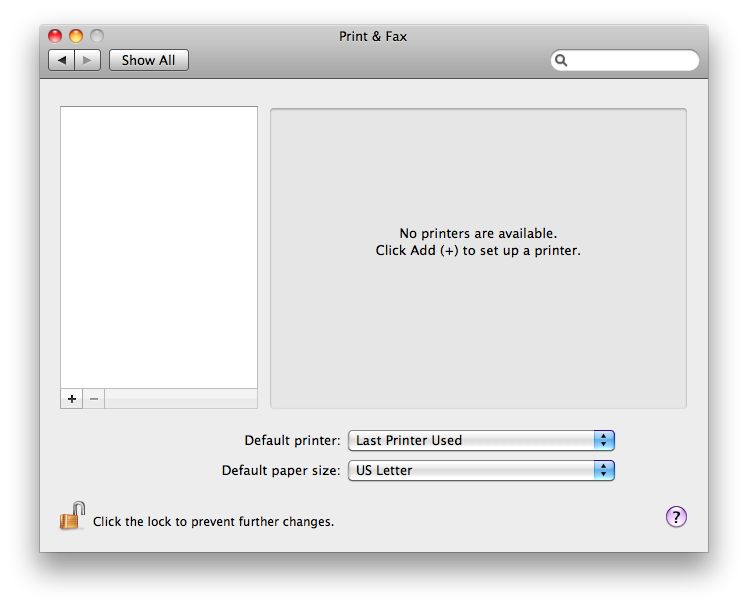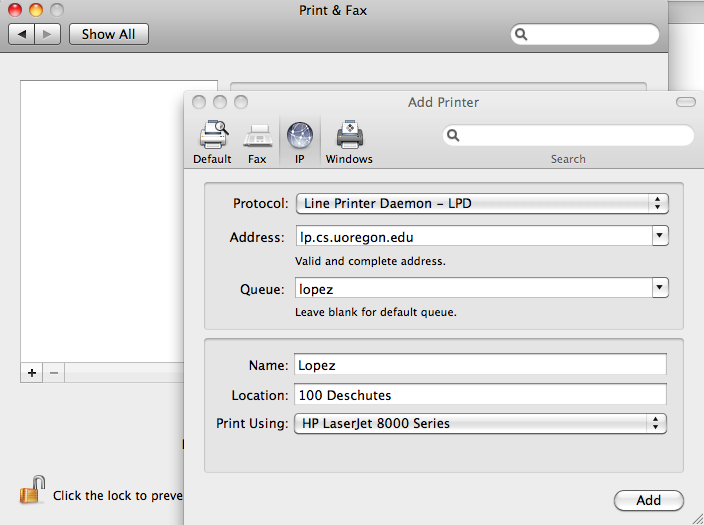 Drivers
OSX 10.7,10.8,10.9:
OSX 10.6 Snow Leopard (Download from Apple)
OSX 10.5 Leopard
OSX 10.4 Tiger
Xerox Note
The Xerox printer driver installer will try to configure the printer after it is done installing the driver. Ignore this, just click continue even though no printer was selected. The drivers have been installed at this point and you finish by following the instructions above for adding a printer to OSX.
See Also