Licensing
Adobe Creative Cloud licensing with UO only allows two devices to be activated for using the software at a time. If you want to use a third device, you will heed to deactivate one of the current devices.
Click on the Adobe Creative Cloud icon in the Menu Bar toward the right:

Click on the account icon on the upper right fo the Creative Cloud app window:

Click on "Adobe account":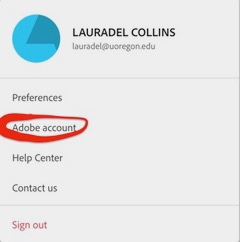 This opens a browser window. Click on "Plans and Payment" at the top of the browser window:

Click on Activated devices: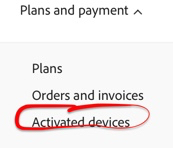 You will see a list of devices. Click the Deactivate button for the one you want to deactivate.