External Monitors
Dell U2715H
Using the Front Panel Controls
After you plug the monitor into your computer, if there is a blank screen or it displays the message "There is no signal", you may need to select the Input source on the monitor. Press any of the four front panel buttons (labeled "1" in the picture below) to display the Input Source menu.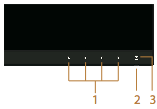 Input Source menu
Use the control buttons on the front of the monitor to select the input. We have cables connected to the (Display Port) input and to the input.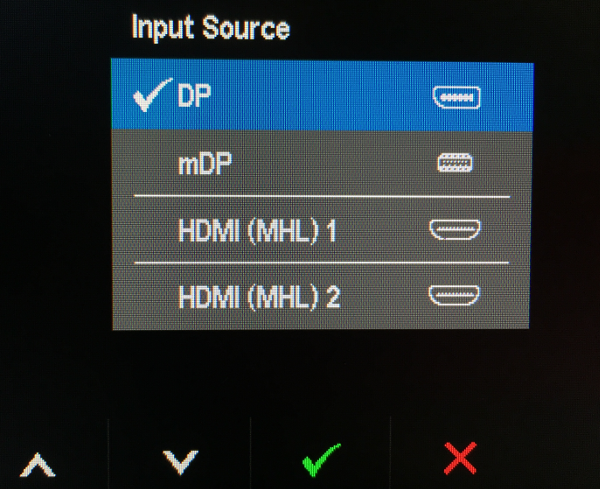 Front Panel Buttons
Use the ∧ (up arrow) and ∨ (down arrow) buttons to move between the input sources. Select the one you want with the √ (green check mark).