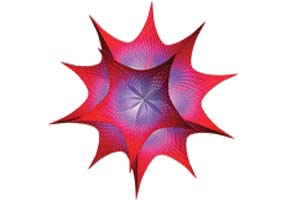 Over the past two years, we've created many tutorials to help get students up to speed using Mathematica. Faculty love them, too, because these tutorials save them the time it would take to introduce Mathematica in class. Because Mathematica is available at your school, I wanted to pass along information about two of the most popular tutorials, which I invite you to share with your students (or even check out for yourself).
"Hands-on Start to Mathematica" is a free, two-part online screencast that introduces key features of Mathematica. If you haven't already, be sure to check out Part 1 here: http://url.wolfram.com/mPQd_6/
Our newest student resource is "M10: A Student's First Course in Mathematica," a video-based training course that allows students to access more in-depth Mathematica training at their own time and pace, for less than $30. Students can work alongside the videos with the included exercises to practice the skills they've learned. For more information and to order this course, visit: http://url.wolfram.com/qe9sPa/
If you are teaching a class this spring with Mathematica, don't forget to include these resources in your syllabus so students can choose the type of tutorial that works best for them.
Please let me know if you have any questions or would like more ideas on how to integrate Mathematica 7 into your courses.
Sincerely,
Katherine Bautista
Academic Program Manager
Wolfram Research, Inc.
katherine_bautista@wolfram.com


---

Comments, additions or corrections to systems@cs.uoregon.edu