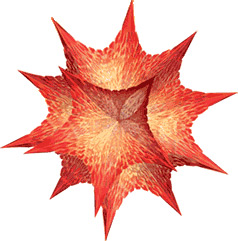 Wolfram Education Group is pleased to announce its newest free online seminar updated for Mathematica 7, "S24: Working with Imported Data in Mathematica": http://www.wolfram.com/weg/seminars/s24.html
This seminar walks through several concrete examples of working with imported data in some widely used formats, such as XLS, HDF, text, DXF, and FASTA.
You can join Wolfram Education Group free online seminars using any one of the supported web browsers on your computer with Flash Player installed. Once you have registered for a session, you will receive a confirmation email with a seminar login link.
Here is a list of upcoming free online seminars. Note that the schedule is in U.S. Eastern Daylight Time, for example, New York (GMT -4). Please adjust accordingly for your own time zone.
S10: A Brief Overview of Mathematica Thursday, April 23, 6pm EDT
S01: An Overview of Mathematica for Education Tuesday, April 7, 10am EDT Wednesday, April 8, 2pm EDT Wednesday, April 15, 4pm EDT Thursday, April 16, 12pm EDT
S19: Discrete Calculus with Mathematica Tuesday, April 7, 6pm EDT
S17: Applied Parallel Computation with Mathematica Wednesday, April 8, 10am EDT
S20: Statistics and Data Analysis with Mathematica Thursday, April 9, 6pm EDT
S25: Image Processing with Mathematica Friday, April 10, 12pm EDT
S18: Import and Export Data Formats in Mathematica Monday, April 13, 10am EDT
S27: Got Manipulate? Tuesday, April 14, 6pm EDT
S11: What's New in Mathematica 7 Wednesday, April 15, 10am EDT Tuesday, April 28, 6pm EDT
S21: Working with Data Collections Thursday, April 16, 6pm EDT
S16: College Calculus with Mathematica Tuesday, April 21, 6pm EDT
S24: Working with Imported Data in Mathematica Monday, April 27, 10am EDT
S14: Creating Demonstrations Wednesday, May 20, 10am EDT
Our seminars are free but attendance for each session is limited. To register, please visit: http://www.wolfram.com/weg/seminar.cgi
Sincerely,
Jamie Peterson
Wolfram Education Group
http://www.wolfram.com/weg

---

Comments, additions or corrections to systems@cs.uoregon.edu