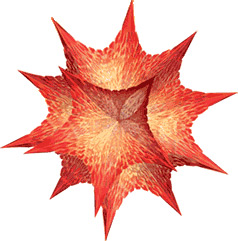 Lots of educators have told us that they want Mathematica output to look more like typical mathematics, or like a mathematics textbook. This can help when publishing or displaying work, and it is also really helpful for students to see results in a form they expect.
Hence we have made a short screencast that shows how to set all output (on lab machines, student machines, etc.) to be in Mathematica's TraditionalForm notation.
You can view it here: http://url.wolfram.com/qlhQHa/
Feel free to pass this on to other users and to let me know what other videos would be helpful for you would be helpful for you to integrate Mathematica into your classes.
Sincerely,
Scott Rauguth
Academic Marketing Manager
Wolfram Research, Inc.

---

Comments, additions or corrections to systems@cs.uoregon.edu